inspiration
Inspiration : Traditional Korean Dress or Hanbok
2:37:00 PM
Was perusing the internet cause... sometimes thats just what I like to do ha, and came upon these beautiful artistic poses with the Hanbok. This is more of the traditional style, but with modern fabric.
Today, there are modernized dresses with the traditional designs and fabrics of the Korean Dress. First time I had seen this was with the Manhwa turned Drama in 2006 called
Princess Hours or Goong.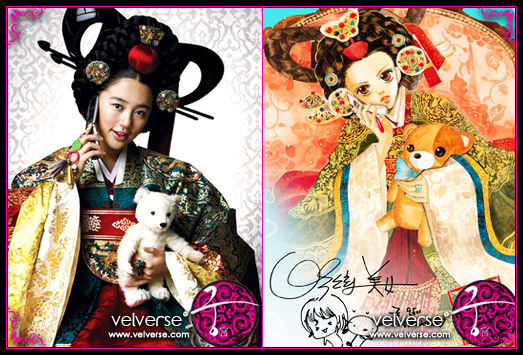 Very inspirational I must say. Mean while its been uber hot here in the Silicon Valley and the kids have been trekking to the pool almost on a daily bases. Which is ok for me I suppose since there are tables, wi-fi, and shade. Here is a little sketch I started poolside.
Music of the day...
Goong Ost, Opening Song
Source : eyesinkorea, gobizkorea